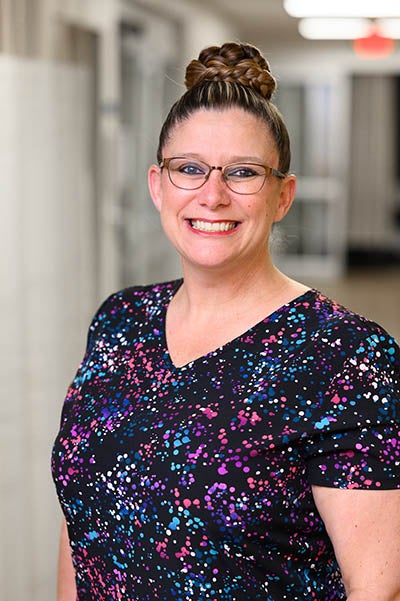 To celebrate #PatientExperienceWeek, we're spotlighting Mary Fisher, RN, emergency room manager and patient experience coordinator! Fisher has been a nurse for 23 years and started working at Hillcrest Henryetta 10 years ago as a PRN in the emergency room.
"I fell in love with the place and knew I had to be here full-time," said Fisher. "I started out as a float nurse. I would work in any department that I was needed in, but the emergency department was always my passion. It was where I always felt I belonged."
As patient experience coordinator, Fisher visits patients and family members to follow up on complaints, assist with service recovery and be a positive role model to other employees.
"I don't have any one favorite part of my job," said Fisher. "I like being able to speak with staff about issues and possible ways to handle them. I enjoy working with all departments and ancillary staff. I love to listen to patients' ideas of ways to improve our care and our facility."
Fisher is passionate about answering patients' questions and making sure their experience is as positive as possible. She said patient experience involves a lot of follow-through.
"It is finding answers to questions asked," said Fisher. "It is resolving issues to the best of our abilities, as quickly as possible. Ultimately, it is how the patient feels we made them feel."
While working to make Hillcrest Henryetta's patients comfortable, Fisher said she often thinks of her mother.
"My own personal experience with my mother has given me the drive to make sure every single patient feels like they have a place here. I want people to know they are being cared for and they are important," said Mary. "I could not be the nurse I am without the team I work with. Every single person will jump in and help in any way they can. I am truly thankful to work with such an awesome group of people."
Fisher has shared more about her experience with her mother as part of Hillcrest HeathCare System's My Why video series.