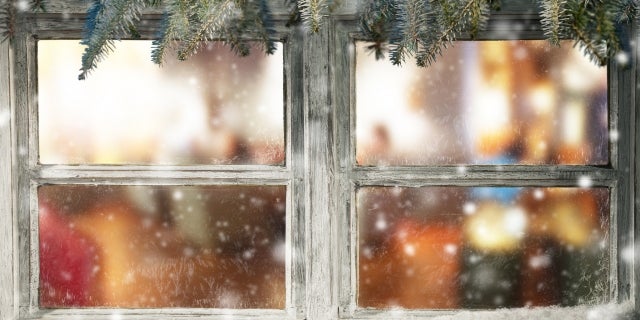 It's here again…the most wonderful time of the year! The holiday season is in full swing, which means we're trimming the trees, hanging the lights and filling our homes with the scents of the season.
With all of these festive activities, there's always the possibility of an accident. While you want your home to look beautiful, it's important to stay as safe as possible when you are decorating. In preparation, we've put together a list of things to be mindful of when you are putting up your decorations to ensure there are no mishaps.
Lights
- Before hanging lights, check for frayed wires or loose connections. If you do find some, throw them away.
- Read the labels on anything you are planning to plug into an extension cord or power strip. The last thing you want is to overload the strip or blow a fuse.
- When hanging lights, use clips to attach them to your house. Tacks or nails could damage the cords.
- Always unplug the lights before you leave the house or go to bed. Using a timer is a great way to keep things on a synchronized schedule so the lights turn on and go off at the same time every day.
- Keep indoor lights away from curtains, furniture and carpet. If the lights are on for too long, they can overheat and catch fire.
- If you are using a ladder to hang lights, make sure you are working with at least one other person so they can help keep things steady.
Trees/Greenery
- Make sure your tree is a safe distance away from fireplaces and heaters.
- If using a live tree, water your tree regularly (up to a gallon per day, depending on size). A dry tree is more likely to catch fire.
- Hang garland in hard-to-reach places for children.
- If using an artificial tree, make sure you choose one that is fire-resistant.
- Poinsettias are a beautiful flower, but they are highly poisonous. Display them out of reach of children and pets.
Fireplaces/Candles
- Never use lit candles near any type of greenery (artificial or real).
- Keep candles in a secure, non-flammable holder and never leave them unattended.
- Don't burn wrapping paper in the fireplace, as it is highly flammable.
- If you have a wood-burning fireplace, have it cleaned annually so Santa can make it down the chimney. J
 
Ornaments/Decorations
- If you have children in the house, avoid using glass ornaments, especially ones that that look like food and/or candy. A child could easily think they are edible.
- Place more fragile or sentimental ornaments out of children's reach.
- After you've taken down your decorations, be sure to sweep/vacuum any fallen debris or broken glass.
Sources
https://www.cpsc.gov/s3fs-public/611.pdf
https://www.onemedical.com/blog/live-well/holiday-safety-tips
http://www.hgtv.com/design/decorating/design-101/16-tips-to-avoid-a-holiday-decorating-disaster-this-season-pictures
https://www.firstenergycorp.com/content/customer/help/safety/using-electricity/holiday-decorating.html