Paul Morrison, DO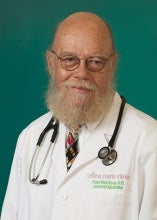 Location
Utica Park Clinic - Henryetta
Henryetta,
OK
Specialty
Paul Morrison, DO, specializes in Internal Medicine. He graduated in 1990 from the Oklahoma State University College of Medicine. He finished his internship and residency in Internal Medicine at Tulsa Regional Medical Center in 1994. Dr. Morrison is especially interested in cardiovascular disease, diabetes and gastrointestinal disease.
Dr. Morrison's personal interests include fishing and watching Nascar.
Dr. Morrison's office is located near Hillcrest Hospital Henryetta at 2401 W. Main in Henryetta. His office hours are from 8:00 am until 5:00 pm, Monday through Friday. For more information or to make an appointment, please call 918.652.9650.