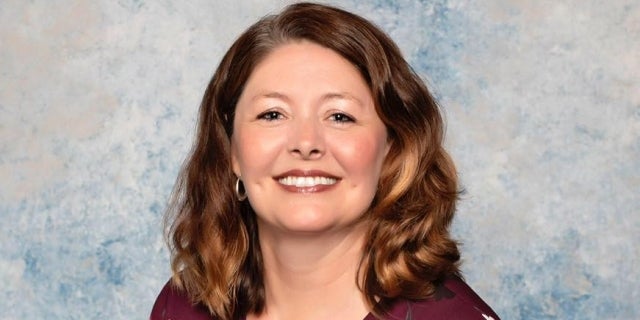 (March 30 is National Doctors' Day. Hillcrest Hospital Henryetta would like to thank our physicians for the dedication and passion they show for their patients. In honor of National Doctors' Day, we would like to spotlight family medicine specialist, Shawna Passman, D.O.)
Shawna Passman, D.O., a family medicine specialist, had shown interest in the medical field from a young age. But she took an interesting path before opening her practice with Hillcrest Hospital Henryetta in 2021.
"My experiences have helped shape me as a doctor, and how I am with my patients," Passman said. "It has been very valuable to me."
A Muskogee native, she sought out adventure after graduating from high school, so Passman enlisted in the U.S. Marine Corps. She repaired generators as an electrical repair specialist. Passman was stationed in Camp Lejeune, North Carolina, Parris Island, South Carolina and Camp Pendleton, California during her military service.
"I wanted to get out in the world," said Passman, who also met her future husband while in the Marine Corps. "Joining the military was very advantageous to me. It was one of the best things I ever did. The Marine Corps will give you so many skills for life. It was very, very good for me. I learned a lot of things."
After her military service concluded, Passman, the daughter of a nurse, was interested in emergency medicine. She became an EMT in 1997 and worked in EMS during her undergraduate studies.
Passman obtained her Bachelor of Science degree from Northeastern State University in Tahlequah in 2001. She then worked for the U.S. Social Security Administration, specializing in disability claims, while starting her family.
"Working on disability claims is where medicine meets the law," she said. "It was a very good job for me because it was very engaging."
Passman enjoyed what she did for a decade but, thinking back to her days in emergency services, eventually had the urge to get back into the medical field.
"I really missed taking care of patients," she said.
Passman was accepted into Oklahoma State University College of Osteopathic Medicine in 2014, with the intention of going into internal medicine. However, her discipline of choice soon changed.
"When I started on rotations, I enjoyed taking care of kids," she said. "I liked pediatrics, geriatrics and everything involved in the rotations. I realized the marriage of all those is family medicine. It's so versatile."
Passman earned her medical degree in 2018 and completed a family medicine residency through the Cherokee Nation at W.W. Hastings Hospital in Tahlequah in 2021 before she joined Utica Park Clinic at Hillcrest Henryetta.
Passman, now a mother of two and grandmother of three, has enjoyed her time at Hillcrest Henryetta as the only practicing female primary care physician in the community.
"I knew my experiences would color my practice different than other physicians," she said. "I understand the importance of listening closely to the parents and patients. I've always made that a priority, rather than just rushing in and out."
Passman said caring for patients in a rural hospital setting is one of the biggest perks of her job.
"Coming to a rural community that, at times, has had limited medical access, I really have enjoyed coming out here," she said. "I think I've brought a different mix of services to the Henryetta area."